Happy Birthday, Dr. Seuss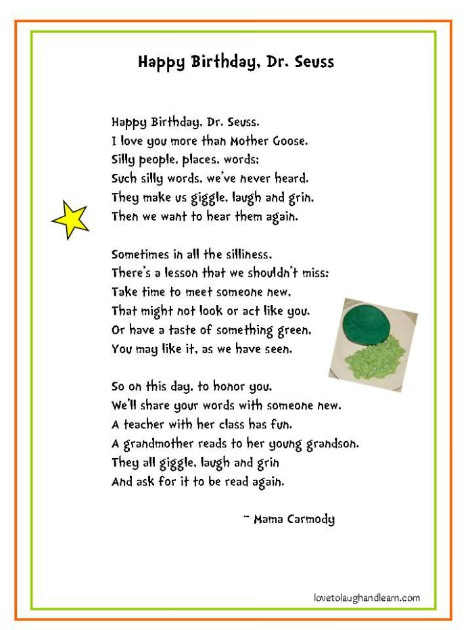 Dr. Seuss, born Theodor Seuss Geisel, lives in the hearts and memories of many. As his birthday approaches, on March 2nd, we reflect back on how he has touched so many lives.
We each have our likes and our dislikes among his books. One of my favorites is "Hop on Pop". I love it, especially for early readers, because there are so many "word families" for them to recognize.
I have a love/hate relationship with "Green Eggs and Ham". The story is kind of fun, but when you have a child that likes to be read the same book over and over again, this one gets a bit monotonous. I do enjoy it enough that I would share it with my preschool classes. It illustrates a lesson I taught my own children; you need to taste something before you decide you don't like it. Every year, I would make green eggs and ham, at school, for the children to try. I'm not talking about cutesie candies that look like green eggs and ham; I mean we actually ate green eggs and ham.
Here is how I created our green eggs and ham. First, I purchased a piece of ham. I place the ham in a shallow dish or bowl and cover it with water that I have colored with green liquid food coloring. I let it sit overnight to absorb as much green as possible.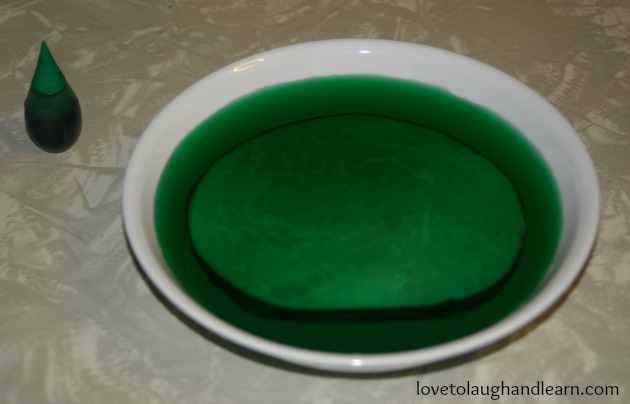 I would have the children help make the green cheesy scrambled eggs. First, they would break the eggs into a bowl and mix them up. I would then ask them what color the eggs were. At this point they look yellow. Next I pulled out the blue food coloring. Yes, blue! I'm throwing in a little color lesson.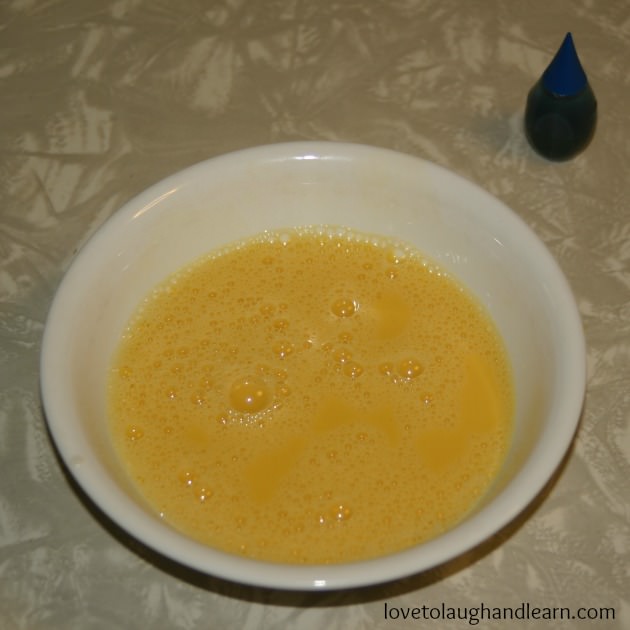 I ask them what color they think the eggs will turn when I add the food coloring. Some will guess blue but others will come up with the correct answer. We will have covered mixing colors earlier in the year so I hope several of them will remember. I add a little milk and then I let them tear up some American cheese slices and add it to the mixture. I have an electric pan so I would first fry up the ham and then cook the cheesy scrambled eggs. The majority of the kids LOVE them and would ask for seconds and thirds. I would make sure that everyone at least tasted it because that was the whole point of the story.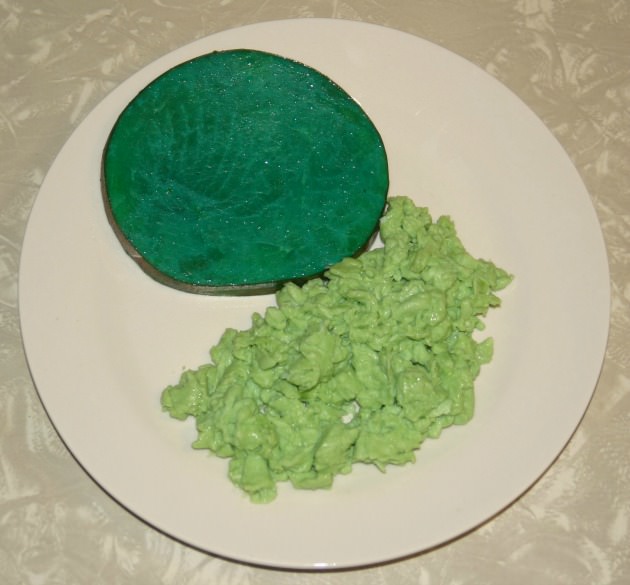 What is your favorite Dr. Seuss book? Do you have a favorite craft or activity you like to do?
Click the picture below for a downloadable recipe for Green Eggs and Ham: