Easy Way for Your Preschoolers to Put on Their Coats by Themselves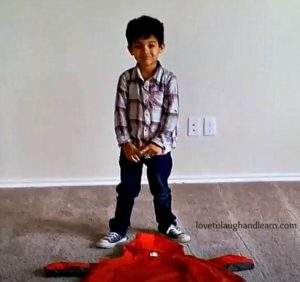 Here is a simple way for your child to put on his/her coat. Helping your preschooler or toddler become more independent is a benefit to you and your child.
Your child simply lays their jacket in the floor and they stand at the top, near the hood or collar. They then bend over placing their hands into the sleeves. Once both hands are in the sleeves they lift the coat up over their heads while pushing their arms into the sleeves. In one easy movement their coat is in place and they have a boost in their self confidence.
I used this method with my children and now my grandchildren do it. I have also used this with a classroom full of preschoolers. The children are so proud of themselves. So give your child's self-esteem a boost and teach them this easy way to put on their own coat.
Save
Save
Save
Save
Save
Save