November Family Friendly Events 2015

"Give thanks to the Lord for He is good. His love endures forever." – Psalm 136:1
November is upon us once again. Our focus turns towards the holidays and family time. Below are some great Family Friendly Events for November. Take a look through the calendar and find some fun things to do while you have family visiting.
Be sure to take a look at some of the other posts on my blog too. Find some crafts or stories to share with the children you have in your home during the holidays. I would love to hear what you did and how everything worked out. Please stop by the Love to Laugh and Learn Facebook page and share any comments or pictures of your fun times together.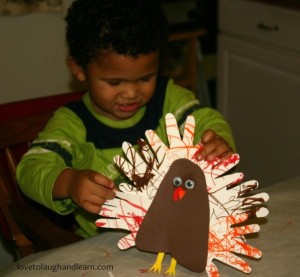 November 27
Friday
Santa's Arrival at the Children's Museum of Indianapolis!
While the rest of the family is running around (just missing the Black Friday specials) and getting frustrated with the crowds and lack of inventory, sneak off with the kids to greet Santa as he arrives at the Children's Museum. There will be special activities such as face painting, a Jolly Day's photo booth and a sing-a-long. Santa will arrive in a special Indy race car. The car will be driven by the 2013 and 2014 Indianapolis 500 Pole Sitter, Ed Carpenter. Santa will make his grand entrance down the Yule Slide as the museum opens at 10:00 a.m..
Children's Museum of Indianapolis
3000 North Meridian Street
Indianapolis, IN 46208-4716
Festivities start at 8:30 a.m.
Opening Day for Christmas at the Zoo
This is such a magical time of year at the zoo. Stop by and enjoy the beautiful displays of Christmas lights and some of the cool weather animals. You will be able to see animals in action that usually don't do much during the hot summer months. Enjoy seeing the polar bear, seals, walrus, tigers and brown bears playing in the cool weather.
Indianapolis Zoo
1200 W. Washington St.
Indianapolis, IN 46222
The zoo is open Wednesday through Sunday. Although it opens at noon, there are special holiday activities from 5:00 – 9:00 each night.
Circle of Lights
Head downtown to enjoy the activities and the lighting of our huge "tree" on Monument Circle. Entertainment on the Circle begins at 6:00 p.m. with the lighting of the tree at approximately 7:45. Santa will make his appearance to help switch on the lights. You will be able to enjoy the decorations and many activities all through the holiday season but you won't want to miss watching the lights come on.
November 28
Saturday
Shake, Rattle & Roll – for ages from the Womb to 36 Months
Shake, Rattle & Roll is for the little ones in your family. You are never too young (or too old) to get your groove on. All materials, instruments & drums will be provided by Bongo Boy Music School and REMO.
Bongo Boy Music School
8481 Bash St. Suite 1100
Indianapolis, IN 46250
(Located in the Castleton Area about .3 miles north of 82nd street on Bash St.)
9:30 a.m. – 10:00 a.m.
$5.00 per child, $10 max per family (Parents are free)
Move and Groove for Ages 3 – 5 yrs old
Move & Groove is a fun rhythm and movement program for kiddos ages 3-5. Children will get to discover their own rhythm while experimenting with different drums and other percussion instruments. Parents must stay with their children and are encouraged to participate. All materials, instruments & drums will be provided by Bongo Boy Music School and REMO.
Bongo Boy Music School
8481 Bash St. Suite 1100
Indianapolis, IN 46250
(Located in the Castleton Area about .3 miles north of 82nd street on Bash St.)
10:15 a.m. – 10:45 a.m.
$5.00 per child, $10 max per family (Parents are free)
Family Drum Circle – Ages 3 to 8 years old
Children will explore rhythm making and rhythm making games. Older kids and parents play supportive rhythms while younger kids explore rhythm on various instruments. Parents must stay with their children and are encouraged to participate. All materials, instruments & drums will be provided by Bongo Boy Music School and REMO.
Bongo Boy Music School
8481 Bash St. Suite 1100
Indianapolis, IN 46250
(Located in the Castleton Area about .3 miles north of 82nd street on Bash St.)
11:00 – 11:45 a.m.
$5.00 per child, $10 max per family (Parents are free)
Free crafts for kids every Saturday at the Lakeshore Learning Store. This Saturday your child will be able to create their own nature picture frame. Lakeshore is an Educational Store that has wonderful toys and craft supplies for use at home or in the classroom.
1300 E. 86th Street
Indianapolis, IN 46240
11:00 a.m. – 3:00 p.m.
Free
Christmas at the Zoo
This is such a beautiful time of year at the zoo. Stop by and enjoy the beautiful displays of Christmas lights and some of the cool weather animals. You will be able to see animals in action that usually don't do much during the hot summer months. Enjoy seeing the polar bear, seals, walrus, tigers and brown bears playing in the cool weather.
Indianapolis Zoo
1200 W. Washington St.
Indianapolis, IN 46222
The zoo opens at noon but there are special holiday activities from 5:00 – 9:00 each night
November 30
Monday
Free Community Drum Circle for Special Needs at Bongo Boy Music School
This event is open to families, music and recreational therapists & their clients, and organizations working with children and adults with special needs. It is a requirement that caregivers/therapists stay with their family members/clients and that the ratio stay at one caregiver to two family members/clients. This is so the instructors can more easily lead the group and keep things fun and moving. Drums will be provided by Bongo Boy Music School and REMO. So beat a path to Bongo Boys Music School, on Monday, for a drumming good time.
Bongo Boy Music School
8481 Bash St. Suite 1100
Indianapolis, IN 46250
(Located in the Castleton Area about .3 miles north of 82nd street on Bash St.)
6:45 – 7:30 p.m.
Free