July Family Friendly Events for the Killeen, TX Area, 2016




It's time for some July Family Friendly Events. I love all the activities around the 4th of July but there is so much more going on. Be sure to check back often because I will add things as I discover them.
Thanks to my followers that share activities with me that I have missed! Stop by and chat with me on Facebook at Love to Laugh and Learn.
July 8
Friday
Enjoy free movie night at the Killeen Amphitheater.
Tonight's movie is "Teenage Mutant Ninja Turtles". There will be free giveaways and prizes before the movie. Movies begin after dusk.
Killeen Amphitheater
2201 E Veterans Memorial Blvd.
Killeen, TX 76543
Free
July 9
Saturday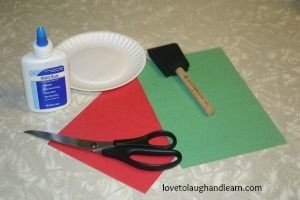 Free crafts for kids, every Saturday, at the Lakeshore Learning Store, in Austin. This Saturday your child will be able to make an ABC tree (Chicka Chicka Boom Boom). Lakeshore is an Educational Store that has wonderful toys and craft supplies for use at home or in the classroom.
9828 Great Hills Trail
Austin, TX 78759
11:00 a.m. – 3:00 p.m.
Free
July 15
Friday
Enjoy free movie night at the Killeen Amphitheater.
Tonight's movie is "Hotel Transylvania 2". There will be free giveaways and prizes before the movie. Movies begin after dusk.
Killeen Amphitheater
2201 E Veterans Memorial Blvd.
Killeen, TX 76543
Free
Save
Save
Save
July 16
Saturday
Free crafts for kids, every Saturday, at the Lakeshore Learning Store, in Austin. This Saturday your child will be able to make a colorful bookmark. Lakeshore is an Educational Store that has wonderful toys and craft supplies for use at home or in the classroom.
9828 Great Hills Trail
Austin, TX 78759
11:00 a.m. – 3:00 p.m.
Free
July 22
Friday
Enjoy free movie night at the Killeen Amphitheater.
Tonight's movie is "Jurassic World". There will be free giveaways and prizes before the movie. Movies begin after dusk.
Killeen Amphitheater
2201 E Veterans Memorial Blvd.
Killeen, TX 76543
Free
July 23
Saturday
Free crafts for kids, every Saturday, at the Lakeshore Learning Store, in Austin. This Saturday your child will be able to create a special fish puppet. Lakeshore is an Educational Store that has wonderful toys and craft supplies for use at home or in the classroom.
9828 Great Hills Trail
Austin, TX 78759
11:00 a.m. – 3:00 p.m.
Free
Free Movies in the Park
Take the family out for a free movie at West Temple Park. Tonight's movie is "The Good Dinosaur". Bring your blankets, lawn chairs and plenty of water. Movie starts at sundown.
West Temple Park
W Adams Ave
Temple, TX 76502
Free
July 29
Friday
Enjoy free movie night at the Killeen Amphitheater.
Tonight's movie is "Zootopia". There will be free giveaways and prizes before the movie. Movies begin after dusk.
Killeen Amphitheater
2201 E Veterans Memorial Blvd.
Killeen, TX 76543
Free
July 30
Saturday
Free crafts for kids, every Saturday, at the Lakeshore Learning Store, in Austin. This Saturday your child will be able to make a craft stick puppy. Lakeshore is an Educational Store that has wonderful toys and craft supplies for use at home or in the classroom.
9828 Great Hills Trail
Austin, TX 78759
11:00 a.m. – 3:00 p.m.
Free
Save
Save
Save