Stars: Learning Activities for Shapes


Are you ready to have fun with stars? Take your child out late one evening and lay in the grass or on a blanket and watch the stars. If you live in the city you may have to drive away from the bright lights before you can see them. Enjoy playing with stars, eating stars and doing crafts with them. Please come back and share comments of the fun things you have done.
Content:
Toys
Craft:
Popsicle/Craft Stick Star
Snacks
Story Time
Related Posts
What star shaped toys do you have? Maybe a shape sorter with a star in it? How about a special pillow you sleep with at night? When I was little I had a star shaped police officer's badge
. I used the Lauri Toys Shape and Color Sorter
in my preschool classroom. It has a star shape and the children really enjoyed it. Please leave a comment and let me know what star shaped toys you have at your house.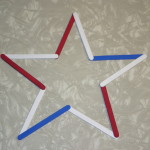 Popsicle/Craft Stick Star
Materials Needed: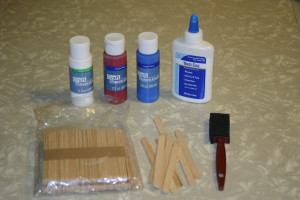 Popsicle/Craft sticks
Glue
Paint
Paint brush or foam brush
Paper to protect workspace
Instructions:
1. I covered my workspace with parchment paper because I bought it for $1 at the Dollar Tree. You can cover your space with whatever you have.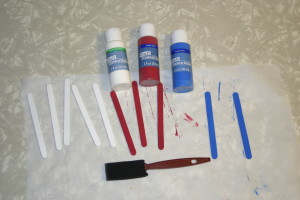 2. Since I wanted to use multiple colors I painted my sticks before I put them together.
3. After the paint dried, glue the sticks together in the shape of a star.
4. I'm going to use a ribbon to hang the star in my window.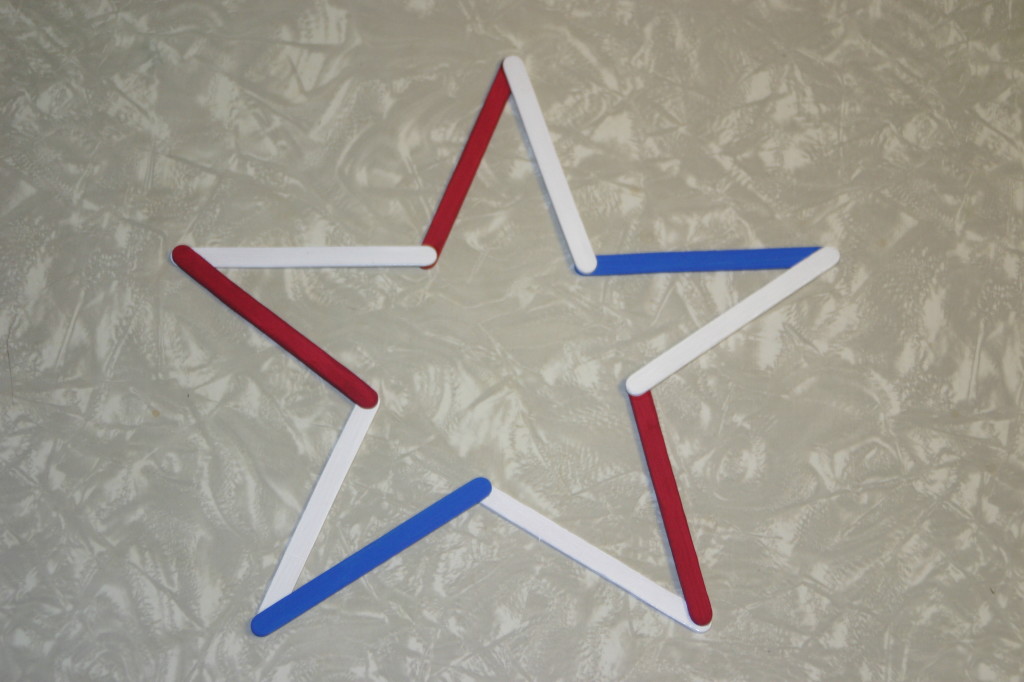 Star fruit, chicken and star soup, occasionally around Christmas you can find star shaped pretzels or crackers, use a star shaped cookie cutter to cut vegetables, cheese and bread
I See Stars (All about Shapes)
by D. H. Dilkes
Reading Level: Birth – 5 yrs old
D. H. Dilkes has a great series of little books that discuss different shapes. In this book you will find many different stars. I like the fact that the illustrations are photographs of everyday items. The text rhymes and is simple which is great for a young child that is just being introduced to shapes.
Laura's Star
by Klaus Baumgart
Reading Level: Ages 4 and up
An adorable book about a little girl and a falling star. Laura was looking for a special friend to tell her secrets to and found it in a most unusual place. The sparkling little star adds so much to the story and the illustrations.
Stars
by Mary Lyn Ray and Marla Frazee
Reading Level: Ages 3 and up
A beautiful story to go along with teaching the star shape. The children in the book go on all types of adventures with stars. They see them in the sky and they make some and put them in their pockets. I like how the author encourages a child's imagination such as saying stars look like silver eggs you could put in a basket. The illustration shows a little girl holding a basket up in the air as if she was gathering the stars. Be sure to take your child along on this wonderful adventure with stars. They will learn that sometimes they might even feel as shiny as a star.
Shapes – Overview
The Lessons – Overview
Circles: Learning Activities for Shapes
Ovals: Learning Activities for Shapes
Squares: Learning Activities for Shapes
Rectangles: Learning Activities for Shapes
Triangles: Learning Activities for Shapes
Diamonds: Learning Activities for Shapes
Hearts: Learning Activities for Shapes
Learning Should Be Fun
When Do Children Start Learning
Colors – Overview