Police Officers: Love to Learn About Community Helpers
with free printables
It's time to have fun learning about police officers. Police officers are there to protect and take care of us. Children need to learn this early because you never know when they might need a police officer's help.
I like to start learning activities with a book. You can find several books about police officers in the Story Time section, below. Pick a couple out and share them with your child.
Content:
Playtime
Fun Sheet
Craft
Story Time
Related Posts
Acknowledgements
Playtime
There are many wonderful toys out there that can encourage imaginative play, while learning about police officers. Lego and Playmobil both have police themed sets. Your child might have a simple police car that they like to play with. We used to have a community helper doll set that we used in our preschool classes. I plan to get some for my home so my grandson and great-nephew will have them to play with.
I love the use of dress-up clothes. When I was teaching preschool, the boys loved to dress-up as much as the girls did. I pick up inexpensive costumes once Halloween is over. I picked up a play set with handcuffs, a walkie talkie and a toy gun at the Dollar Tree. You can read my post, "Let's Play with Toy Guns", to see why I believe that was a good addition to our dress-up bin.
Fun Sheet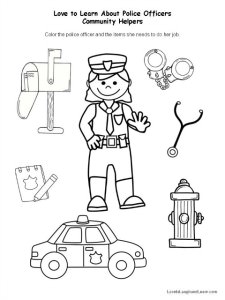 I have created a fun sheet to do with your child. Have your child color the police officer and then color only the items that the police officer would use. Don't color the items that the police officer would not use. Click on the picture to get the downloadable fun sheet.
The fun sheet is a great way for your child to develop their fine motor skills, as they color. They will learn to follow directions and will also reinforce what they have learned about police officers.
Craft
Police Car Craft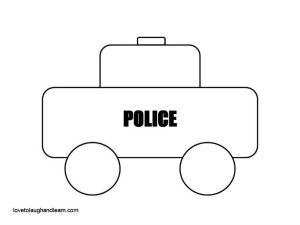 Materials Needed
Police Car template
markers, crayons or paints
Instructions
Print the police car template.
Do a Google search for your local police cars. (We have several different styles here in Indianapolis)
Let your child color or paint the police car to match their favorite one. My favorite police cars are the black and white ones.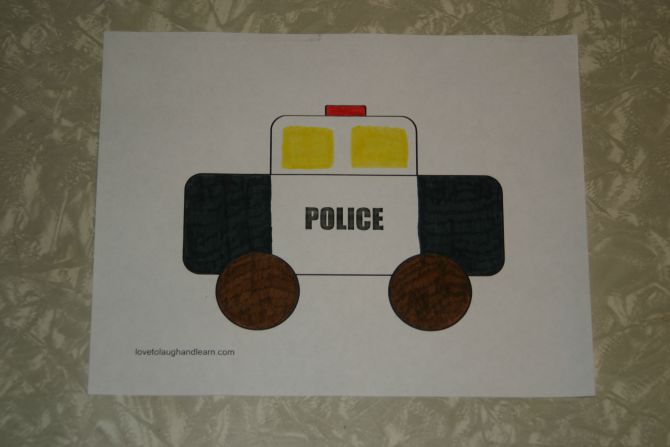 Story Time
A Day in the Life of a Police Officer (Kids' Career Library)
by Mary Bowman-Kruhm and Claudine G. Wirths
Reading Level: Ages 5 and up
If your child is looking for a little more information about police officers and not just a simple introduction, this would be the book to go to. This book explains the responsibilities of police officers and the equipment they need but with a little more detail than some of the other books. If you have an inquisitive child that loves to sit and listen, I would recommend this book.
A Day with Police Officers
by Jan Kottke
Reading Level: Ages 2 – 6 yrs old
This is a great book to introduce your little one to the responsibilities of police officers. It has very simple text but covers the basic information your child will need. The illustrations are actual pictures of police officers on the job. On another note, I was surprised when I picked up this book at the library. It came in a plastic bag with some paperwork and a DVD. I thought it was a movie of the book but that's not what it was as all. It was actually a video of someone using American Sign Language to share the book with deaf children. It turns out there is an organization called The Shared Reading Project. The video is to help parents be able to effectively share books with their deaf child so they can become lifelong readers. You can search your library's website for The Shared Reading Project and you will find several titles to choose from.
I'm Going to Be a Police Officer
by Edith Kunhardt
Reading Level: Ages 4 and up
This story is about a little girl and boy whose daddy is a police officer. They get to go to work with him one day and they share all the things that their daddy does on the job. You will see some of the tools he uses and the many different aspects of his job. The illustrations are actual photographs of the police officer at work and with his family. This is a fun way to learn about police officers.
Police Officer (Benchmark Rebus: Jobs in Town)
by Dana Meachen Rau
Reading Level: 3 – 6 yrs old
I love the books by Dana Meachen Rau that are put out by Benchmark Rebus. They are so simple and easy to understand. I like the fact that they use pictures instead of words as part of the text. It will make your little one proud that they are helping with the story. In this book we learn about the many things that police officers do and the equipment they use. This is a very cute book to introduce the job of police officers to your child.
Police Officers Help (Our Community Helpers)
by Dee Ready
Reading Level: Ages 4 and up
This is a great book to introduce your child to the responsibilities of a police officer. The illustrations are actual pictures of police officers doing their many jobs. The text is simple; just a few clear sentences to each illustration. Once you share this book with your child, they will have a better understanding of what police officers do and the things they need to perform their jobs.
Police Officers, A to Z (Community Helpers (Walker)
by Jean Johnson
Reading Level: Ages 5 to 8 yrs old
Every letter of the alphabet represents something a police officer uses or does. There are a lot of wonderful pictures of police officers at work. The illustrations are in black and white but they are still very interesting. There is quite a bit of information about police officers including an extra section in the back called "More About Police Officers". I would recommend this book whether learning about police officers or just wanting to reinforce alphabet recognition.
We Need Police Officers (Helpers in Our Community)
by Lola M. Schaefer
Reading Level: Ages 3 and up
This is a simple little book that makes a great introduction to police officers. There is just one sentence per page. Each page shows a picture and explains something about police officers. You get information about the jobs they do and the things they need to carry out their work.
Related Posts
Community Helpers – Overview
Doctors: Love to Learn About Community Helpers
Dentists: Love to Learn About Community Helpers
Firefighters: Love to Learn About Community Helpers
Acknowledgements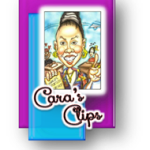 Some of the images for the Fun Sheet were created by Cara's Clips
http://www.teacherspayteachers.com/Store/Cara-Taylor-8656
Some of the images for the Fun Sheet were created by Charlotte's Clips
http://www.teacherspayteachers.com/Store/Charlottes-Clips-4150
Images for Doctor's Bag Craft and part of Fun Sheet created by Polliwog Place
http://www.teacherspayteachers.com/Store/Polliwog-Place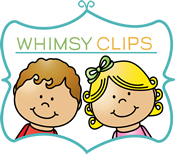 Some of the images for the Fun Sheet were created by Whimsy Clips
http://www.teacherspayteachers.com/Store/Whimsy-Clips
(top)