The Radio Disney event was nothing like what I had conjured up in my mind. I thought this was going to take place in one of the many large buildings on the Indiana State Fairgrounds but I was wrong. I was also surprised to find out that, although the event was free, the fairgrounds charged $5 to get in and park. There was only one entrance open so there was no choice but to pay the $5 to get in.
Still holding on to the picture in my mind of entering a large building with rows of exhibition booths and a stage for the concert, I was shocked when this is what I saw: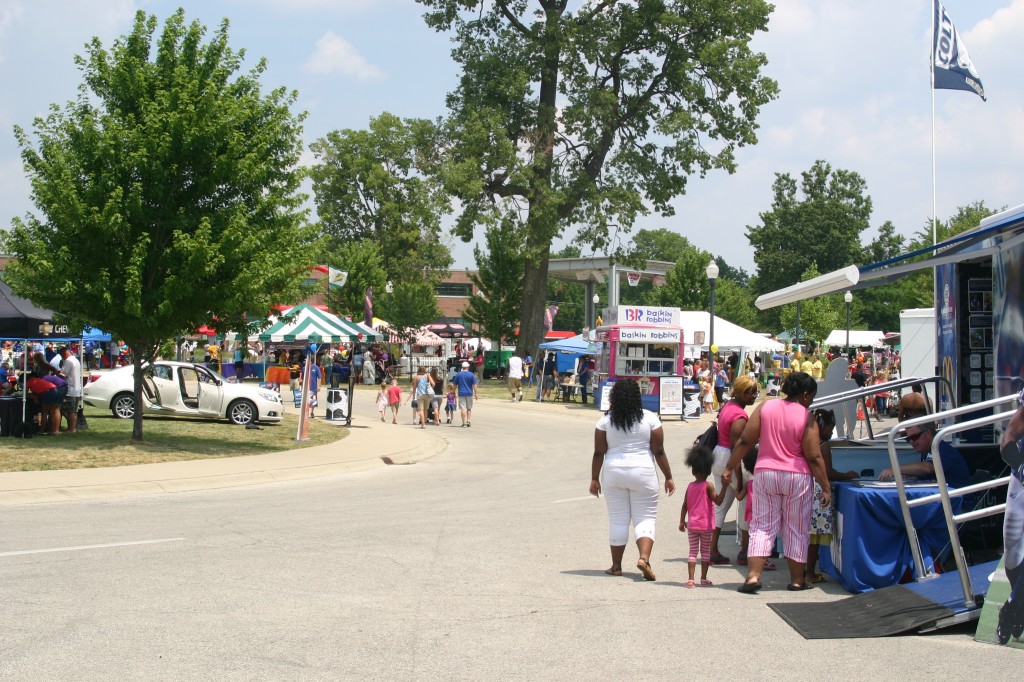 It looked more like a kid-sized state fair. There were a few food booths scattered around. The ones serving cold items were the favorites since the temperature was hovering near 90 degrees. There were all kinds of booths with great activities and crafts for the children to participate in.
A Few Of My Favorite Things
Turbana
The first exhibit I came to was the Turbana tent. Turbana manufactures many flavors of plantain chips. I've never tasted a plantain let alone a plantain chip but they were giving away small packages of chips so I won't be able to say that for much longer. There were several other free items too.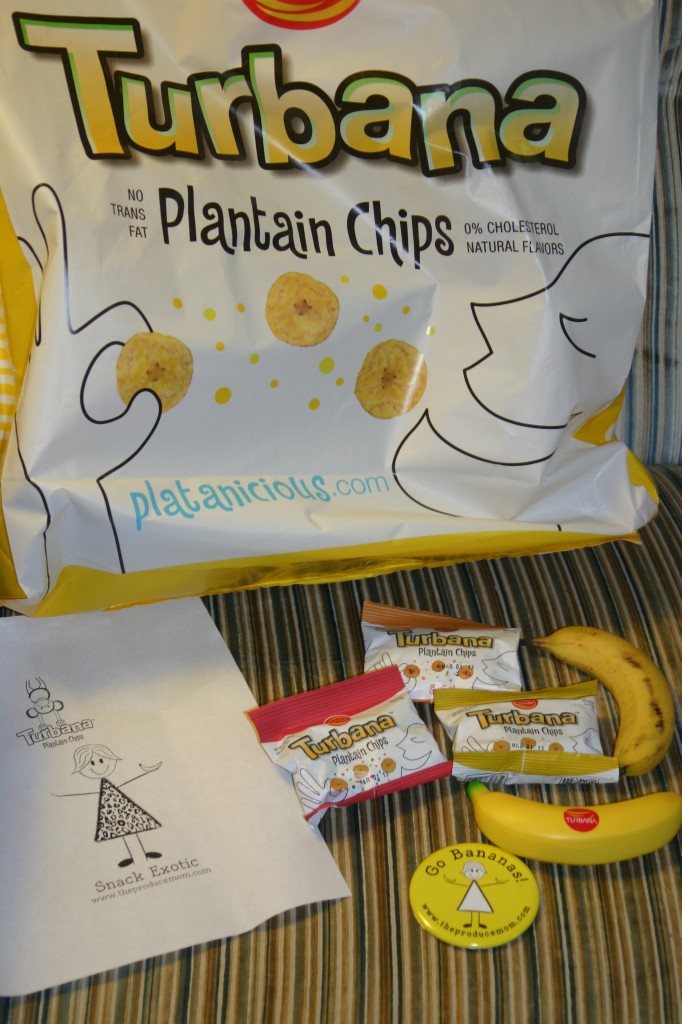 There was also a foam banana, a real banana and a cute button and coloring page presented by The Produce Mom.
The Girl Scouts of Central Indiana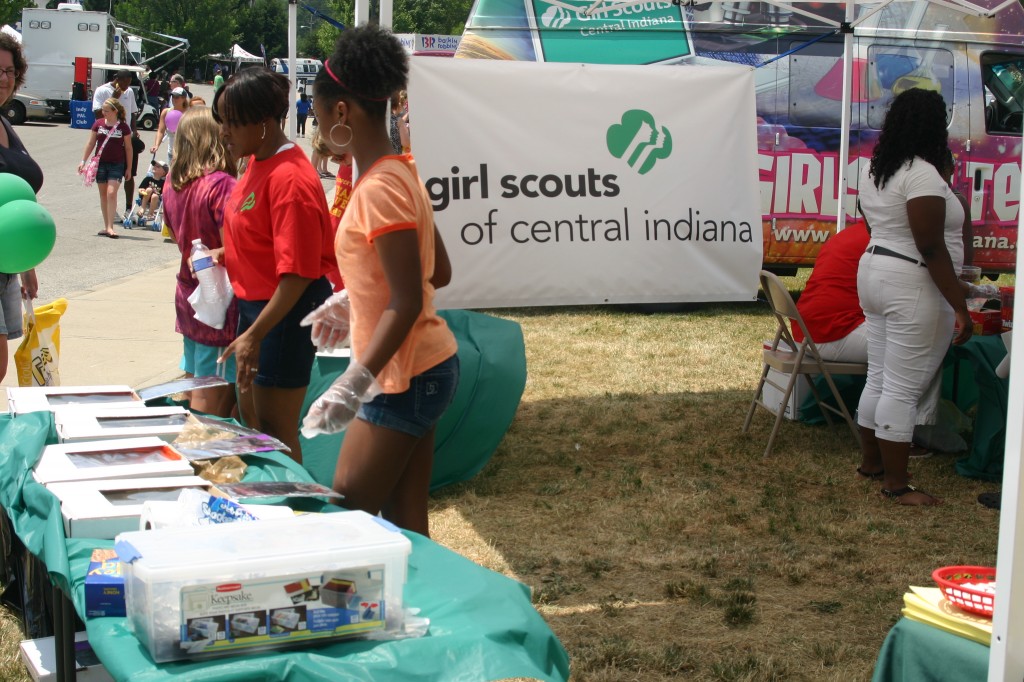 The Girl Scouts of Central Indiana had a booth where they used homemade solar ovens to cook s'mores.
Although they didn't have instructions with them to show how to make the ovens, one of the ladies described it for me and I found these instructions on the internet: Making A Pizza Box Solar Oven. You were able to cook and eat the s'mores you made…yum!
Rhythm! Discovery Center
This is a place I want to visit but just haven't made it yet. Rhythm! Discovery Center is an interactive percussion museum. They had several drums set up and some cute shakers for the kids to make their own music. It looked like it was a real popular place.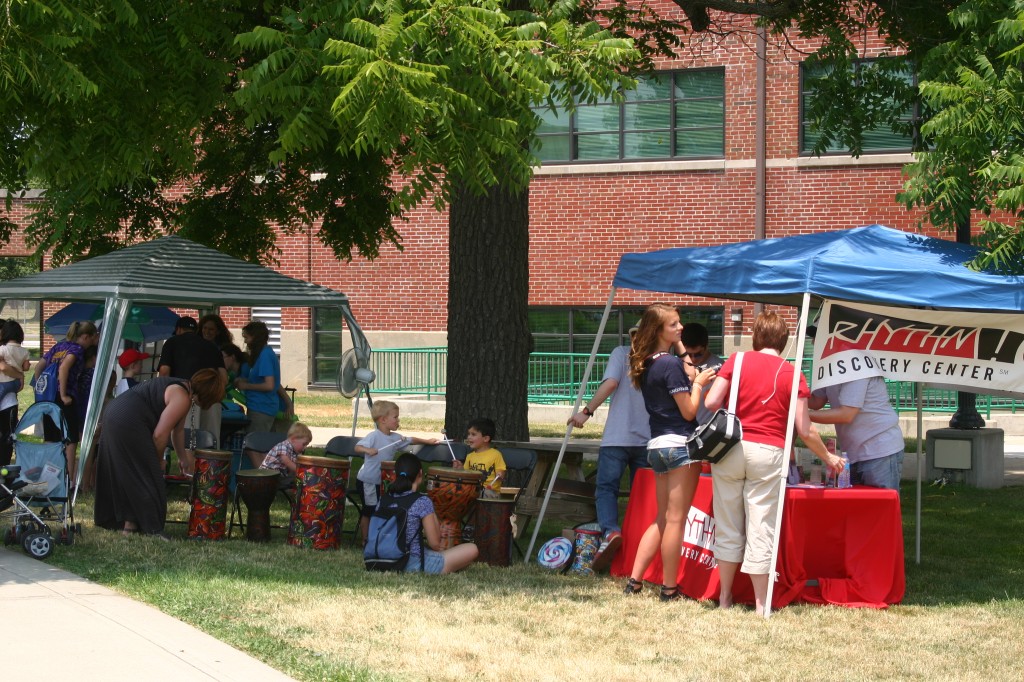 A Critter's Chance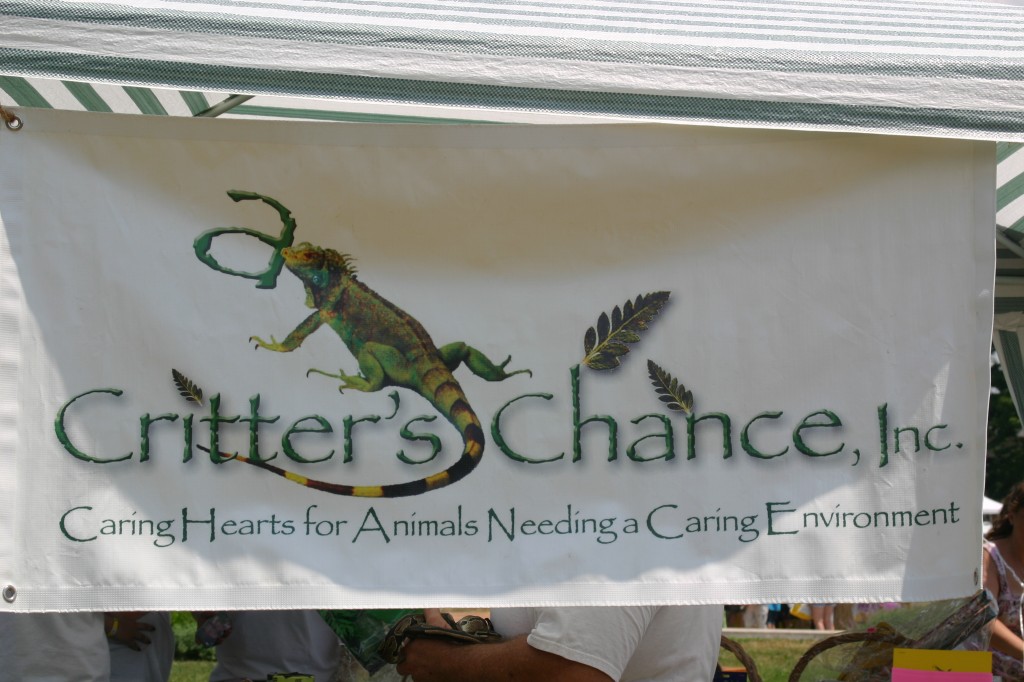 A Critter's Chance is at the top of my favorites list. I love and respect the job they are doing for the rehabilitation and rescue of exotic animals. For a small $2 donation they would take your picture with one of their rescue animals. I donated $2 to help them out and was able to get a great picture for my blog.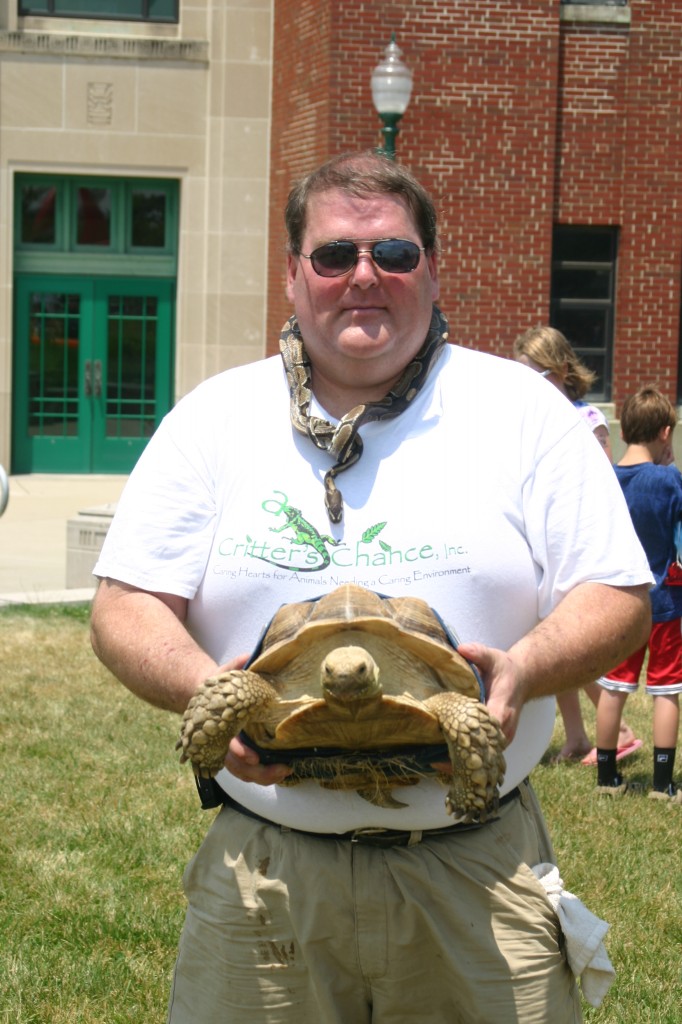 Four Willows Farm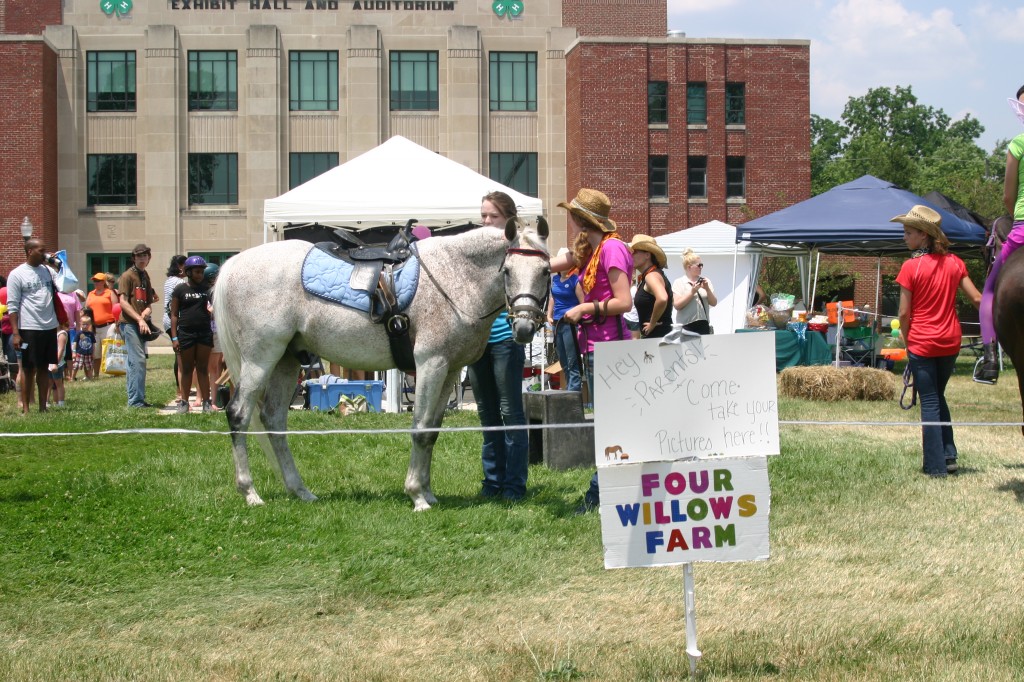 At the Four Willows Farm exhibit you were able to get a ride on a horse. I saw "kids" of all ages getting rides.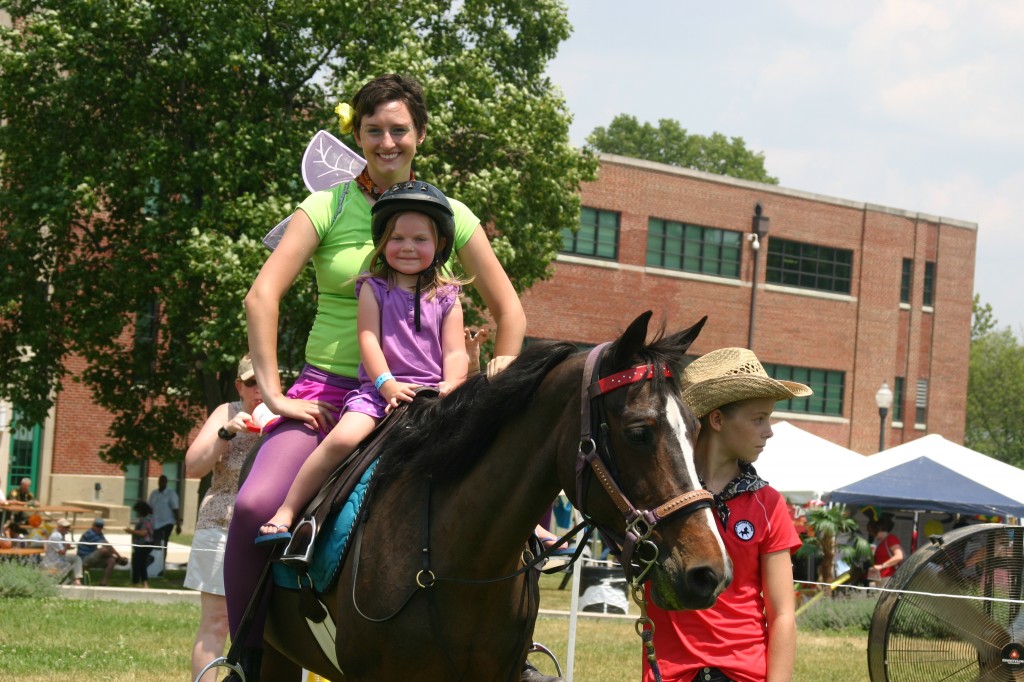 If you have been thinking about taking riding lessons, Four Willows Farms is a training facility that specializes in American Saddlebred training, showing and riding instruction.
Indiana Horse Rescue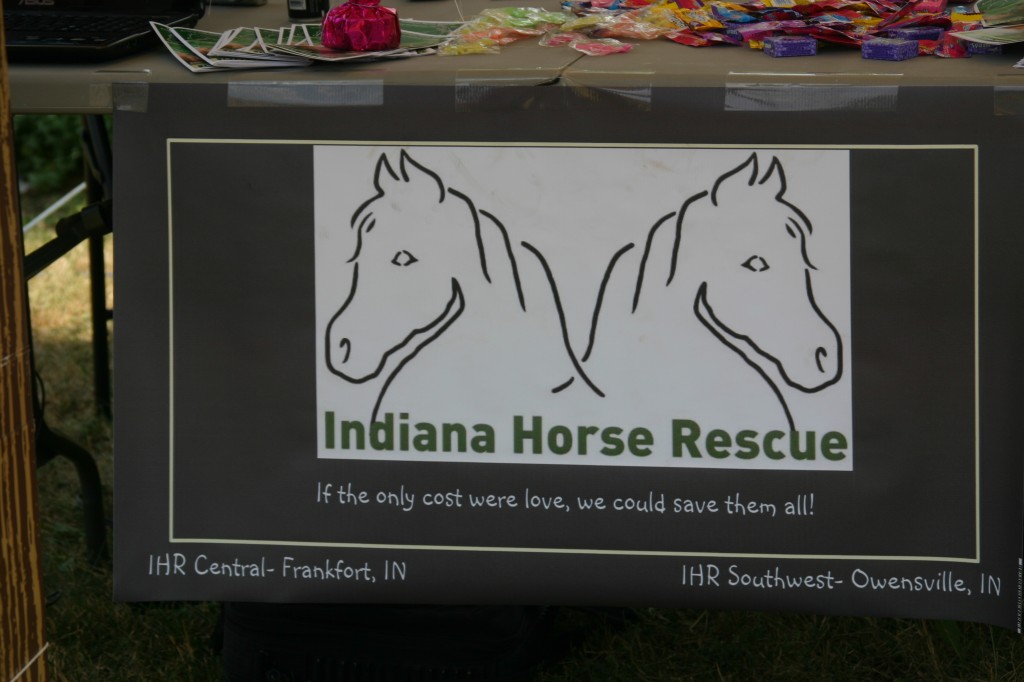 I don't believe I could word any better what Indiana Horse Rescue is all about than they do in their mission statement:
"To provide a caring, positive environment for those horses that have either been neglected, abused, abandoned, and/or are at risk of going to slaughter. We will place these horses in an environment that benefits both the horse and the adoptive family."
They do not receive any state funding but wholly rely on the support of caring individuals that have a heart for neglected and abandoned horses.
This is the adorable little gal they had at their exhibit for the kids to enjoy. I loved what they did with her mane.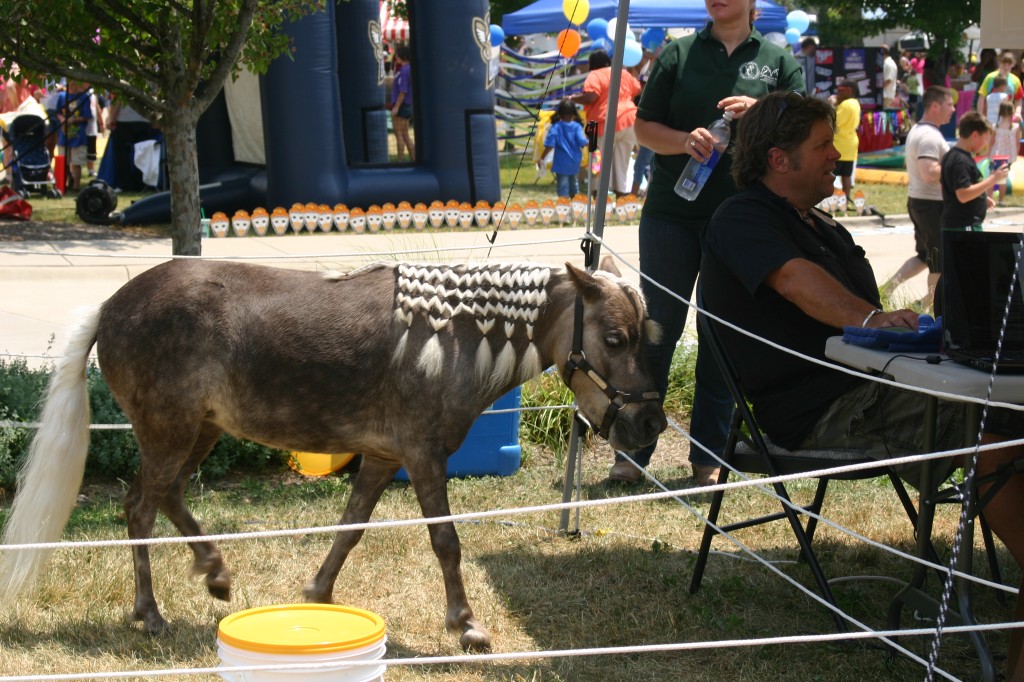 My Conclusions on the Day
This event may not have been what I pictured in my mind; it was actually so much more. You may have noticed that I didn't mention the concert. I actually didn't stay for the concert. I was more interested in finding out what type of activities there were to enjoy with your children.
As you can see from the few exhibits I posted, there was a lot to do even if you weren't interested in attending the concert. The one thing that disappointed me is that I am an "old school" Disney fan and I didn't see much that actually related to Disney at all. There were a couple of Disney backdrops for picture opportunities and there was a set of balloon Mickey and Minnie Mouse on the concert stage but other than that, not much to make you think of Disney.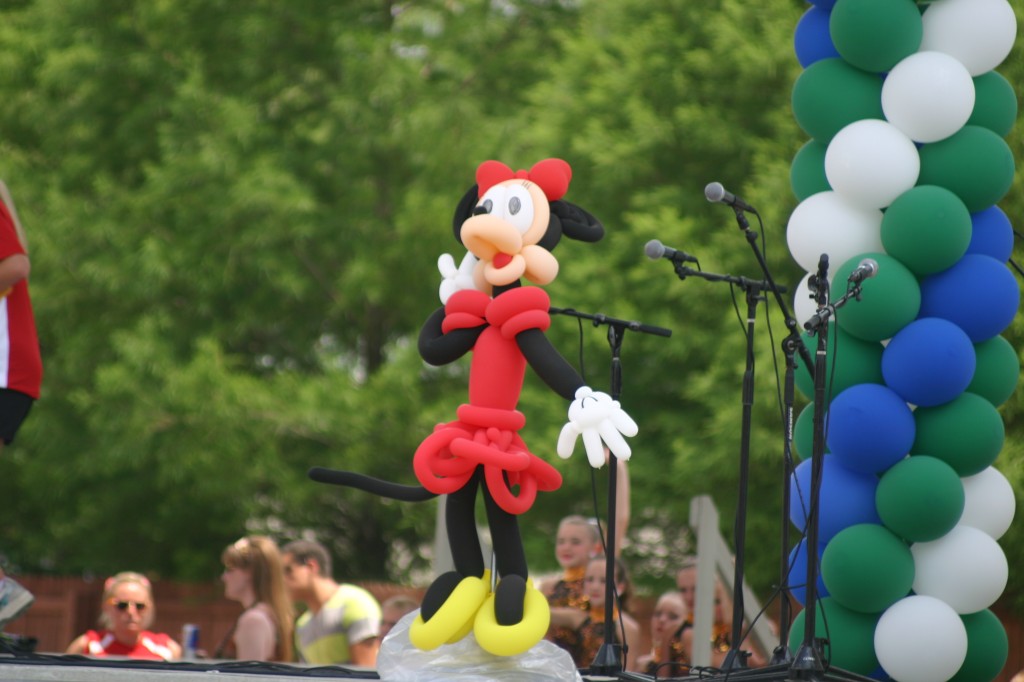 Regardless of my disappointment in there not being much that reminded me of Disney, there were a lot of fun things to do with your children. I would definitely go again and for the mere price of $5 for parking it was a great deal.
If you took your family out to enjoy the day, please leave a comment here and on my facebook page of how much you enjoyed your day. If you took any pictures you would be willing to share I would love to see them. Just post them on the Love to Laugh and Learn facebook page.
Related Posts:
Attractions
Review: Conner Prairie on President's Day (with a 2 yr old)