Bongo Boy Music School Review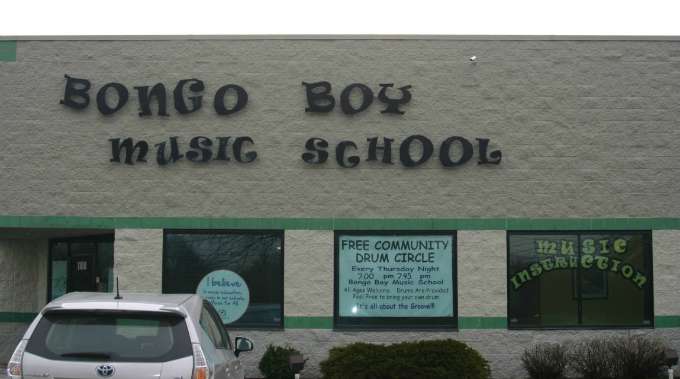 I have been including activities from Bongo Boy Music School, in my Family Friendly Events, since April of 2013; but I had never been able to attend an event. I love children and finding fun learning activities for them, but the children in my life are under the age of three and Bongo Boy Music School didn't have any activities for them. Well, that has changed! Recently, they added a class for birth to 36 months old. Perfect! My great-nephew is 32 months old and my grandson is 7 months old! I have really wanted to visit and, this past Saturday, I finally got my chance.
We were the first ones to arrive. We received a warm welcome and they turned on some cartoons to entertain the little ones until we got ready to go back to the drum room. There was also a little table and a bookshelf filled with books. We didn't wait long at all and it was time to go have some fun.
The instructor/facilitator mentioned that she also teaches preschool…no wonder she was so wonderful with the children. She explained to us that there was no right or wrong way to participate. This is mainly an opportunity for little ones to experience music through instruments and movement.
The children were led through a series of fun activities accompanied by lively music. They got to use balls, bells and maracas, scarves, and….oh, yes…drums!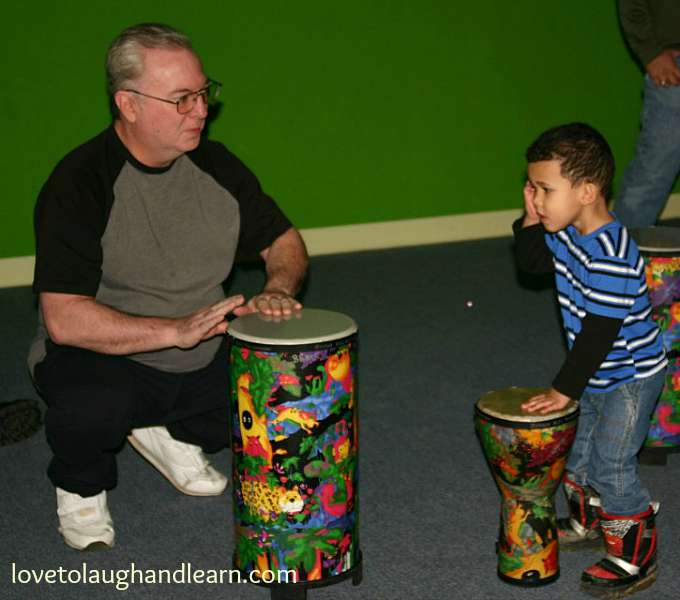 Some of the music was simply fun and encouraged movement, like the song about the animals. One song encouraged listening and reacting. This song had the children freeze in place when the music stopped.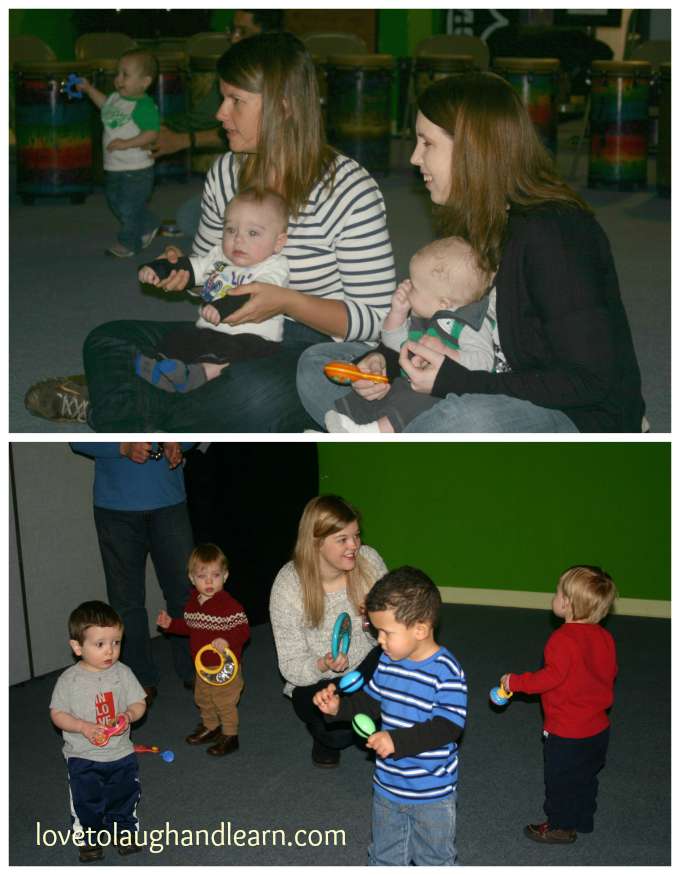 Everyone was having fun, whether they were very young; sitting in their mother's laps or a little older; up moving and participating. The children also get the opportunity to experience following directions, sharing and putting things away.
The cost of the event is just $5 per child and the parents attend (and participate) for free.
There is also an event for 3 to 12 year olds, on Saturdays. Bongo Boy also has activities for the family during the week. There is a free Community Drum Circle for special needs on Mondays and a free Community Drum Circle for the whole family on Thursdays. You can find their activities listed in my Family Friendly Event post, each month, or go straight to the Bongo Boy Music School calendar.
Related Posts:
Fun with Music: Percussion Instruments
Rhythm! Discovery Center: Review