Rhythm! Discovery Center Review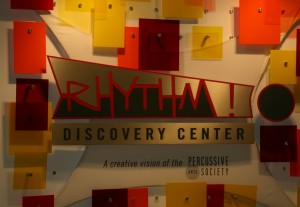 On Saturday, September 28th, we took advantage of the free admission offer by Smithsonian Magazine and headed to the Rhythm! Discovery Center. I would describe Rhythm! Discovery Center as an interactive percussion museum. There are several "hands-off" displays of different percussion instruments but I must admit that I didn't really pay much attention to them. We were all about the hands-on pieces; and since we brought a 2 year old with us there was plenty of "hands-on" everywhere we went.
Here are a couple of the "hands-off" displays: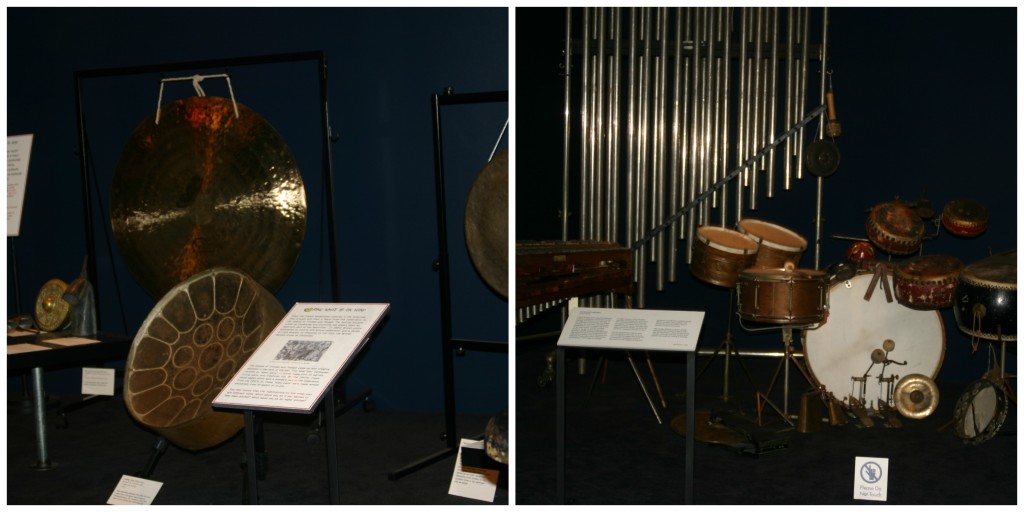 Let me warn you, if you or any of your children are sensitive to noise then this is not the place to go but if you don't mind some good old fashion racket then you will have a blast.
One of the very first things we encountered was this huge drum. No, that it not just a large display, it's a drum.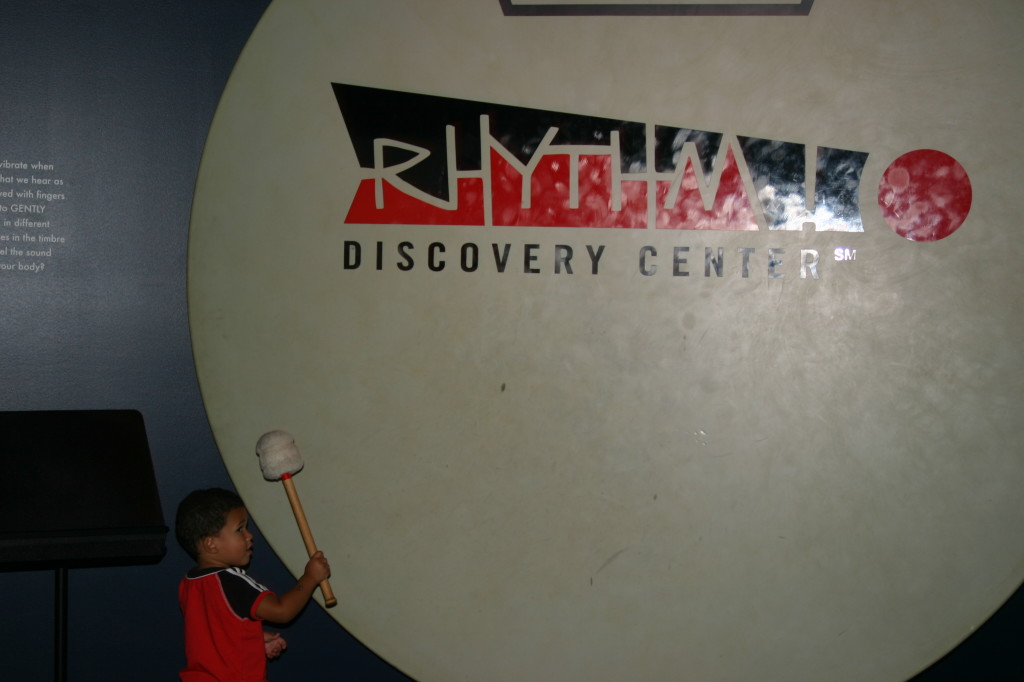 There are so many opportunities for learning at the Rhythm! Discovery Center. You could experiment with rhythms or the way different instruments made from different materials sound. For instance, how does a drum with an animal skin head sound different from a drum with a plastic head? Listen to how the drum sounds different from the cymbals.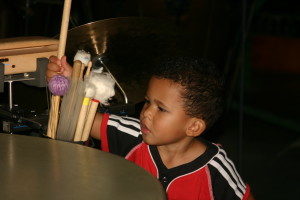 You can experiment with how the drum sounds different if you hit it with your fingertips, the palm of your hand or your fist. There were also different things to play the instruments with so you can listen to the differences of playing with a hard mallet, a soft mallet or a brush (the musical kind, not the hair kind). You could also learn the names of the different instruments and from what country they originated.
The lessons we came to learn this day were simple (since we brought a 2 year old). We were simply experiencing the joy of sound and music. And there were secondary lessons like sharing and learning to wait your turn (which actually, he does very well).
Below are some of the pictures from our day:
The Cymbal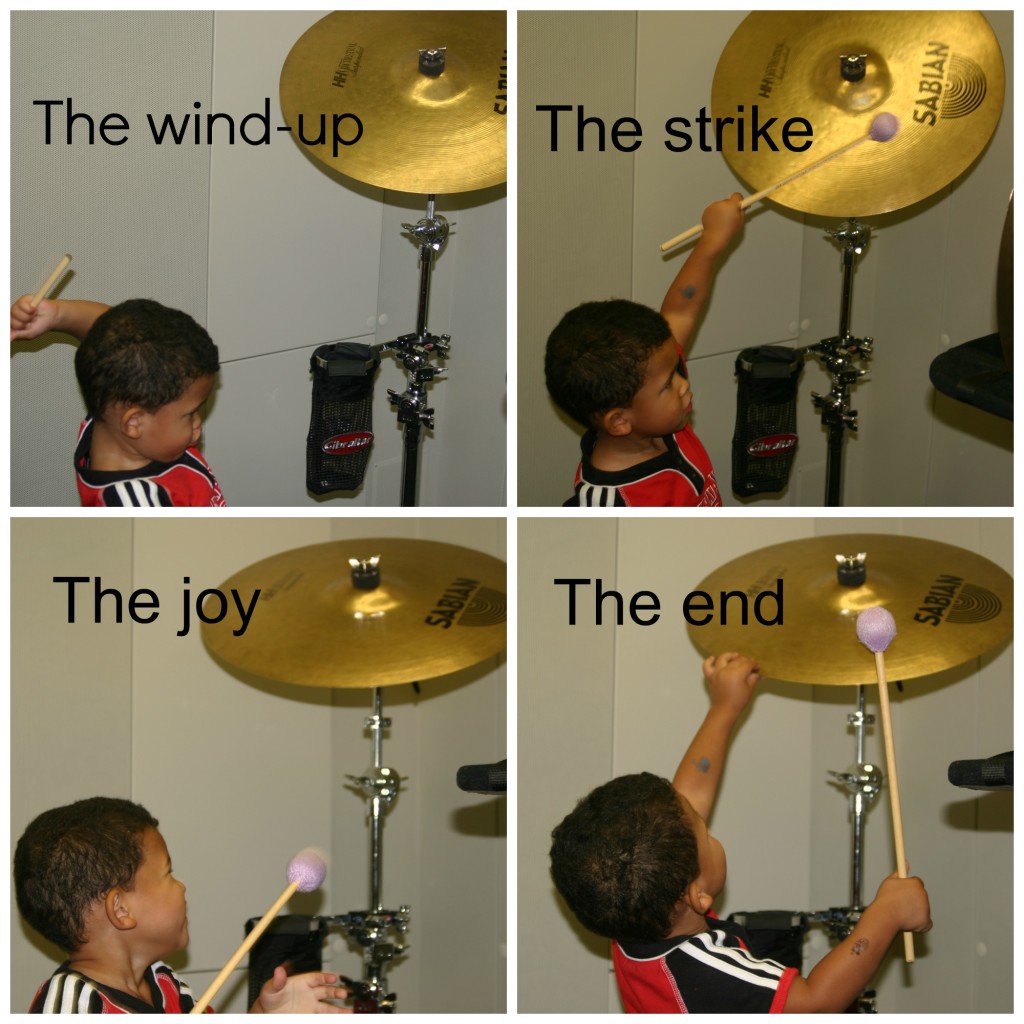 The Chimes
Children of all ages enjoy Rhythm! Discovery Center.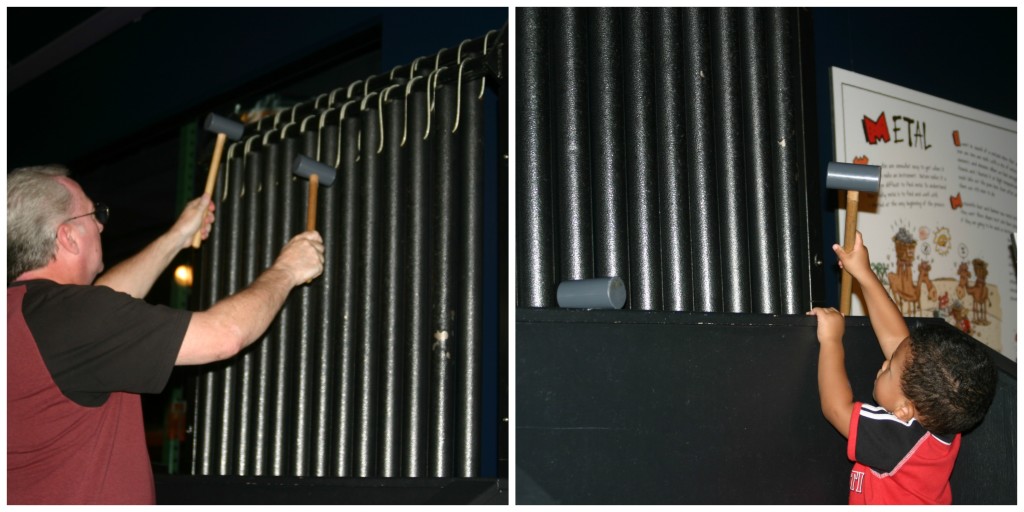 Wooden Instruments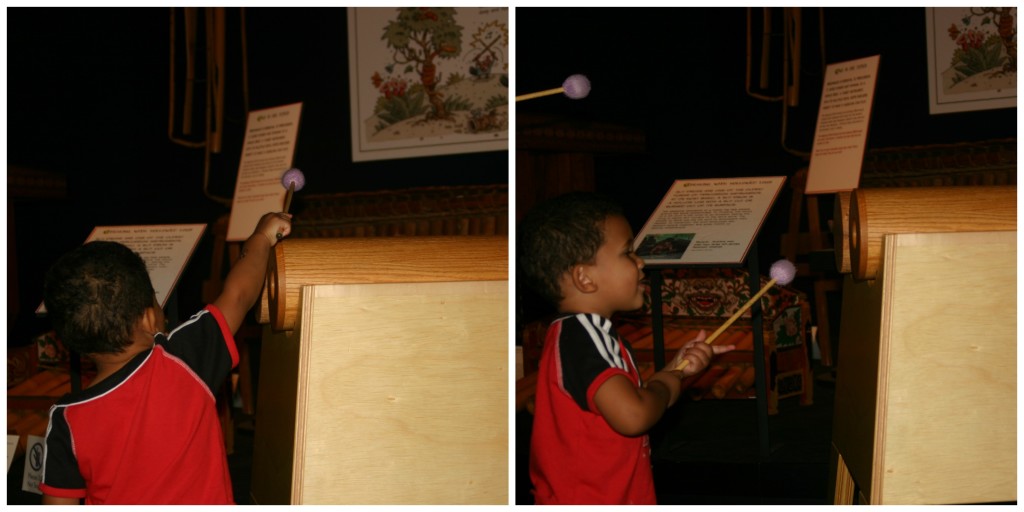 The Percussion Wall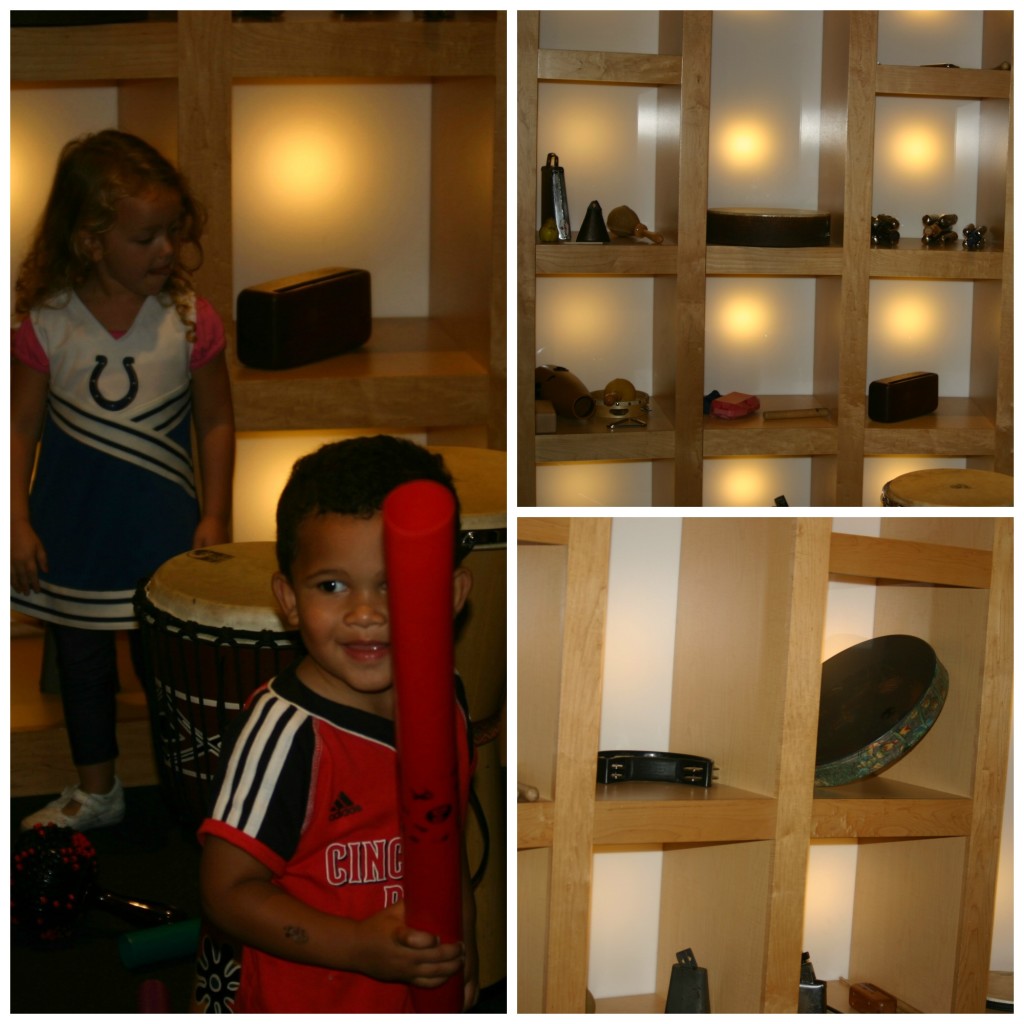 Crash Cymbals
The cymbals were actually way too big but Jeremiah listened very closely to Uncle Pat's instructions. I love the joy on his little face once he was able to crash them together.


So Much Fun
We truly enjoyed our time at Rhythm! Discovery Center and look forward to going back many more times.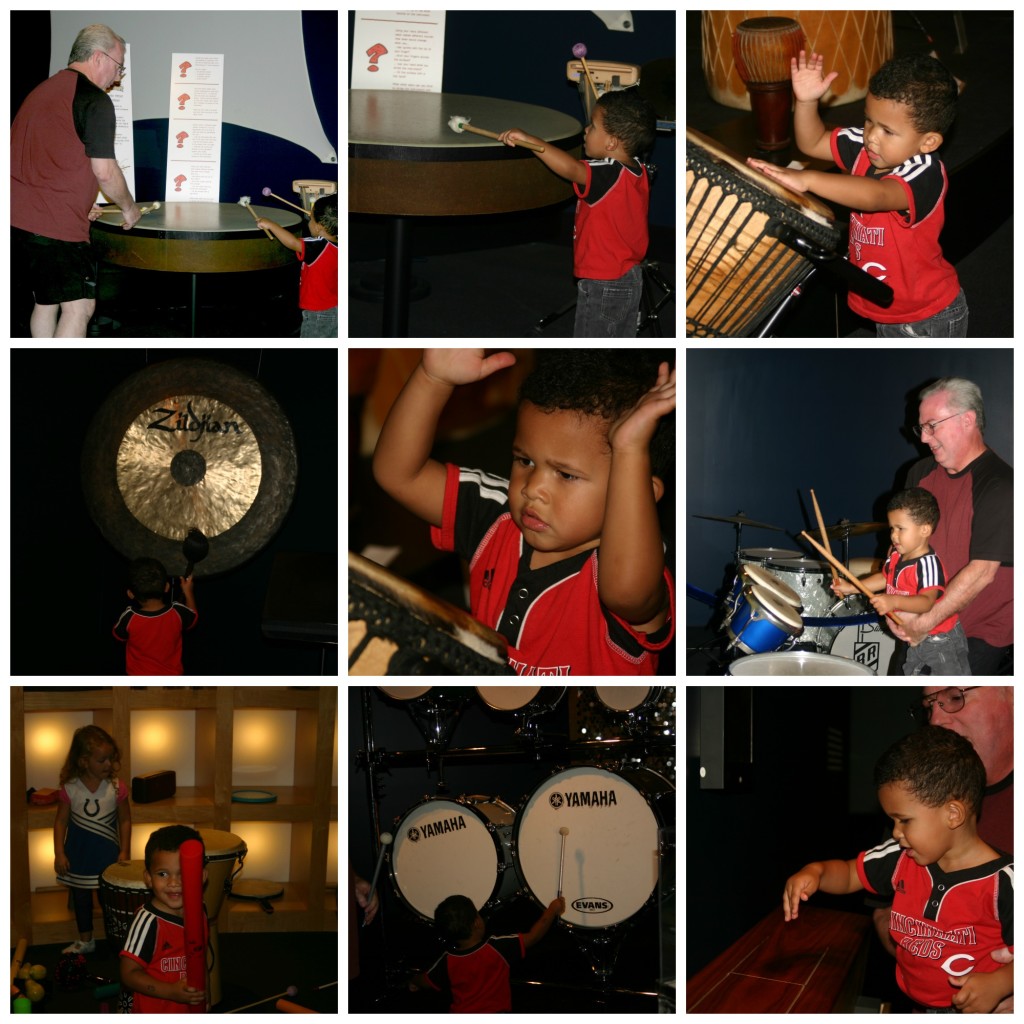 Related Posts:
Fun with Music – Percussion Instruments
Fun with Music: Overview
Music at an Early Age by Shannon at Mamamusing
Fun with Music – Brass Instruments
Fun with Music – Woodwind Instruments
Bongo Boy Music School Review