February Family Friendly Events for the Killeen, TX area, 2017
Hi friends, I'm back with February Family Friendly events for the Killeen, Texas area. I'm sorry that I haven't been around for a while but I've had some family issues that had to be dealt with. I will do my best to keep up on this for you. I love sharing things with you but since I'm still fairly new to the area, I sure could use your help. There may be some special Valentine activities happening but I haven't found them yet. If you know of any, please let me know and I will add them to the calendar. I'm so glad you have come to join me and hope you find some fun things to do with your family.
February 3
Friday
Story Time with Paw Patrol at The Park at MTM
Paw Patrol will read a story and be available for pictures. You can use you own camera. You can stay and play as long as you want after story time. Other things to enjoy are Bouncy Houses, Toddler Area, Half Court Basketball, Wii and Xbox One, Flat Screen TV's and Pool Tables. Fun for the whole family!
4006 E Stan Schlueter Loop
Killeen, Texas 76542
10:00 a.m.
$6.50 per child walking and playing – Adults are free with a paying child.
February 4
Saturday
Free crafts for kids every Saturday at the Lakeshore Learning Store, in Austin. This Saturday your child will be able to make a fun pair of goggles. Lakeshore is an Educational Store that has wonderful toys and craft supplies for use at home or in the classroom.
9828 Great Hills Trail
Austin, TX 78759
11:00 a.m. – 3:00 p.m.
Free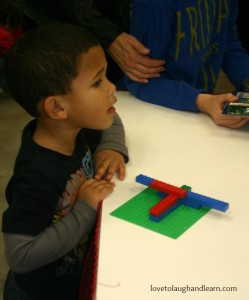 February 7
Tuesday
On the first Tuesday and Wednesday of every month, your child (ages 6 – 14) can stop by the Lego Store in Barton Creek Square Mall, in Austin, and join in on the free mini model build. The February model is a Lego Raccoon. You must now register and be a Lego VIP member to participate. It's free to become a member and free to attend this event. You can sign up to be a VIP member here: VIP Member and Register here: Mini Build Registration. Walk ups on the night of the event are no longer allowed.
Lego Store, Barton Creek Square Mall
2901 S Capital of Texas Highway
Austin, TX 78746
5:00 p.m
Free
February 8
Wednesday
On the first Tuesday and Wednesday of every month, your child (ages 6 – 14) can stop by the Lego Store in Barton Creek Square Mall, in Austin, and join in on the free mini model build. The February model is a Lego Raccoon. You must now register and be a Lego VIP member to participate. It's free to become a member and free to attend this event. You can sign up to be a VIP member here: VIP Member and Register here: Mini Build Registration. Walk ups on the night of the event are no longer allowed.
Lego Store, Barton Creek Square Mall
2901 S Capital of Texas Highway
Austin, TX 78746
5:00 p.m
Free
February 11
Saturday
Free crafts for kids every Saturday at the Lakeshore Learning Store, in Austin. This Saturday your child will be able to make a Heart wreath, in honor of Valentine's Day. Lakeshore is an Educational Store that has wonderful toys and craft supplies for use at home or in the classroom.
9828 Great Hills Trail
Austin, TX 78759
11:00 a.m. – 3:00 p.m.
Free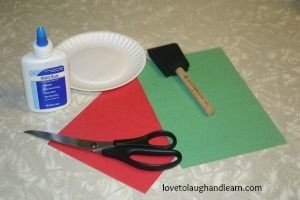 February 18
Saturday
Free crafts for kids every Saturday at the Lakeshore Learning Store, in Austin. This Saturday your child will be able to create a Soaring Super Hero puppet. Lakeshore is an Educational Store that has wonderful toys and craft supplies for use at home or in the classroom.
9828 Great Hills Trail
Austin, TX 78759
11:00 a.m. – 3:00 p.m.
Free
February 25
Saturday
Free crafts for kids every Saturday at the http://www.lakeshorelearning.com/general_content/store_locations/storeCrafts.jsp?f=m, in Austin. This Saturday your child will be able to do a Pup in a Cup craft. Lakeshore is an Educational Store that has wonderful toys and craft supplies for use at home or in the classroom.
9828 Great Hills Trail
Austin, TX 78759
11:00 a.m. – 3:00 p.m.
Free
Save
Save
Save