February Family Friendly Events for the Indianapolis Area, 2016




Hi Indiana Friends! Below are the February Family Friendly Events I have found so far. I will continue to add things as I find them. I am including the list of local sledding hills, just in case you get enough snow for some outdoor fun.
If you find a family friendly event that I have missed please leave a comment below or stop by my Facebook page, Love to Laugh and Learn, and let me know what you found. I will be glad to add it to my calendar for all to enjoy.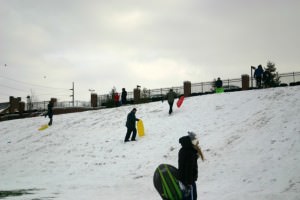 Brookside Park
3500 Brookside Pkwy S. Dr.
Indianapolis, IN 46201
Butler Hill
On the football field (Butler Bowl) next to Hinkle Fieldhouse
510 W 49th St, Indianapolis, IN 46208
Christian Park
4200 English Ave.
Indianapolis, IN 46201
Ellenberger Park
5301 St. Clair
Indianapolis, IN 46219
Fort Benjamin Harrison State Park
6000 N. Post Road
Indianapolis, IN 46216
Garfield Park
2450 S. Shelby St.
Indianapolis, IN 46203
Glenns Valley
8015 Bluff Road
Indianapolis, IN 46217
Paul Ruster Park
11300 E. Prospect St.
Indianapolis, IN 46239
Rhodius Park
1001 S. Belmont St.
Indianapolis, IN 46221
Southeastway Park
5624 South Carroll Road
New Palestine, IN 46163
February 20
Saturday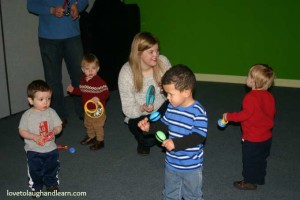 Shake, Rattle & Roll – for ages from the Womb to 36 Months
Shake, Rattle & Roll is for the little ones in your family. You are never too young (or too old) to get your groove on. All materials, instruments & drums will be provided by Bongo Boy Music School and REMO.
Bongo Boy Music School
8481 Bash St. Suite 1100
Indianapolis, IN 46250
(Located in the Castleton Area about .3 miles north of 82nd street on Bash St.)
9:30 a.m. – 10:00 a.m.
$5.00 per child, $10 max per family (Parents are free)
Take the family to enjoy Junie B. Jones, the Musical, at Beef and Boards. Are you ready to introduce your child to the wonderful world of live drama? Beef and Boards has an awesome children's program. This show is based on the book series by Barbara Park. The musical is one hour long with no intermission. A drink and snack are included with your admission.
Beef and Boards Dinner Theatre
9301 Michigan Road
Indianapolis, IN 46268
Showtimes: 10:00 a.m. & 1:00 p.m. (doors open 30 minutes prior to show)
$15.50 per person
Move and Groove for Ages 3 – 5 yrs old
Move & Groove is a fun rhythm and movement program for kiddos ages 3-5. Children will get to discover their own rhythm while experimenting with different drums and other percussion instruments. Parents must stay with their children and are encouraged to participate. All materials, instruments & drums will be provided by Bongo Boy Music School and REMO.
Bongo Boy Music School
8481 Bash St. Suite 1100
Indianapolis, IN 46250
(Located in the Castleton Area about .3 miles north of 82nd street on Bash St.)
10:15 a.m. – 10:45 a.m.
$5.00 per child, $10 max per family (Parents are free)
Family Drum Circle – Ages 3 to 8 years old
Children will explore rhythm making and rhythm making games. Older kids and parents play supportive rhythms while younger kids explore rhythm on various instruments. Parents must stay with their children and are encouraged to participate. All materials, instruments & drums will be provided by Bongo Boy Music School and REMO.
Bongo Boy Music School
8481 Bash St. Suite 1100
Indianapolis, IN 46250
(Located in the Castleton Area about .3 miles north of 82nd street on Bash St.)
11:00 – 11:45 a.m.
$5.00 per child, $10 max per family (Parents are free)
Free crafts for kids every Saturday at the Lakeshore Learning Store. This Saturday your child will be able to create a Chore Chart Door Hanger. Lakeshore is an Educational Store that has wonderful toys and craft supplies for use at home or in the classroom.
1300 E. 86th Street
Indianapolis, IN 46240
11:00 a.m. – 3:00 p.m.
Free
February 22
Monday

Free Community Drum Circle for Special Needs at Bongo Boy Music School
This event is open to families, music and recreational therapists & their clients, and organizations working with children and adults with special needs. It is a requirement that caregivers/therapists stay with their family members/clients and that the ratio stay at one caregiver to two family members/clients. This is so the instructors can more easily lead the group and keep things fun and moving. Drums will be provided by Bongo Boy Music School and REMO. So beat a path to Bongo Boys Music School, on Monday, for a drumming good time.
Bongo Boy Music School
8481 Bash St. Suite 1100
Indianapolis, IN 46250
(Located in the Castleton Area about .3 miles north of 82nd street on Bash St.)
6:45 – 7:30 p.m.
Free
February 25
Thursday
Free Community Drum Circle for the Whole Family
Sharing musical experiences, with the family, can be so much fun. Bongo Boys Music School (not just for boys) gives your family an opportunity to find the rhythm of the beat together, every Thursday evening. It's a free community drum circle and all ages are welcome. No experience necessary. Drums will be provided by Bongo Boy Music School and REMO.
Bongo Boy Music School
8481 Bash St. Suite 1100
Indianapolis, IN 46250
(Located in the Castleton Area about .3 miles north of 82nd street on Bash St.)
7:00 p.m. – 7:45 p.m.
Free
February 26
Friday
Take the family to enjoy Junie B. Jones, the Musical, at Beef and Boards. Are you ready to introduce your child to the wonderful world of live drama? Beef and Boards has an awesome children's program. This show is based on the book series by Barbara Park. The musical is one hour long with no intermission. A drink and snack are included with your admission.
Beef and Boards Dinner Theatre
9301 Michigan Road
Indianapolis, IN 46268
Showtimes: 10:00 a.m. (doors open 30 minutes prior to show)
$15.50 per person
February 27
Saturday
Shake, Rattle & Roll – for ages from the Womb to 36 Months
Shake, Rattle & Roll is for the little ones in your family. You are never too young (or too old) to get your groove on. All materials, instruments & drums will be provided by Bongo Boy Music School and REMO.
Bongo Boy Music School
8481 Bash St. Suite 1100
Indianapolis, IN 46250
(Located in the Castleton Area about .3 miles north of 82nd street on Bash St.)
9:30 a.m. – 10:00 a.m.
$5.00 per child, $10 max per family (Parents are free)
Take the family to enjoy Junie B. Jones, the Musical, at Beef and Boards. Are you ready to introduce your child to the wonderful world of live drama? Beef and Boards has an awesome children's program. This show is based on the book series by Barbara Park. The musical is one hour long with no intermission. A drink and snack are included with your admission.
Beef and Boards Dinner Theatre
9301 Michigan Road
Indianapolis, IN 46268
Showtimes: 10:00 a.m. & 1:00 p.m. (doors open 30 minutes prior to show)
$15.50 per person
Move and Groove for Ages 3 – 5 yrs old
Move & Groove is a fun rhythm and movement program for kiddos ages 3-5. Children will get to discover their own rhythm while experimenting with different drums and other percussion instruments. Parents must stay with their children and are encouraged to participate. All materials, instruments & drums will be provided by Bongo Boy Music School and REMO.
Bongo Boy Music School
8481 Bash St. Suite 1100
Indianapolis, IN 46250
(Located in the Castleton Area about .3 miles north of 82nd street on Bash St.)
10:15 a.m. – 10:45 a.m.
$5.00 per child, $10 max per family (Parents are free)
Family Drum Circle – Ages 3 to 8 years old
Children will explore rhythm making and rhythm making games. Older kids and parents play supportive rhythms while younger kids explore rhythm on various instruments. Parents must stay with their children and are encouraged to participate. All materials, instruments & drums will be provided by Bongo Boy Music School and REMO.
Bongo Boy Music School
8481 Bash St. Suite 1100
Indianapolis, IN 46250
(Located in the Castleton Area about .3 miles north of 82nd street on Bash St.)
11:00 – 11:45 a.m.
$5.00 per child, $10 max per family (Parents are free)
Free crafts for kids every Saturday at the Lakeshore Learning Store. This Saturday your child will be able to create a Funny Fish. Lakeshore is an Educational Store that has wonderful toys and craft supplies for use at home or in the classroom.
1300 E. 86th Street
Indianapolis, IN 46240
11:00 a.m. – 3:00 p.m.
Free
February 29
Monday
Free Community Drum Circle for Special Needs at Bongo Boy Music School
This event is open to families, music and recreational therapists & their clients, and organizations working with children and adults with special needs. It is a requirement that caregivers/therapists stay with their family members/clients and that the ratio stay at one caregiver to two family members/clients. This is so the instructors can more easily lead the group and keep things fun and moving. Drums will be provided by Bongo Boy Music School and REMO. So beat a path to Bongo Boys Music School, on Monday, for a drumming good time.
Bongo Boy Music School
8481 Bash St. Suite 1100
Indianapolis, IN 46250
(Located in the Castleton Area about .3 miles north of 82nd street on Bash St.)
6:45 – 7:30 p.m.
Free