Tissue Covered Shamrock Craft
with free printable
This shamrock craft is adapted from my Shimmery Shamrock craft on my post, Learning Activities for the Color Green. Since the legend is that Saint Patrick used the 3-leaved shamrock to demonstrate how God the Father, God the Son and God the Holy Spirit exist and work as One, I thought this craft should be changed to a 3-leaved shamrock.
Materials Needed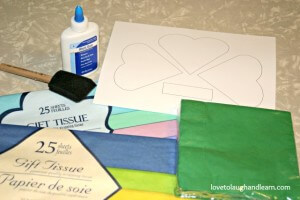 White cardstock
3-leaved shamrock printable
White liquid glue
Foam applicator or paintbrush
Green tissue paper or napkins of different shades
Scissors
Directions
1. Print a copy of the 3-leaved shamrock onto the white cardstock.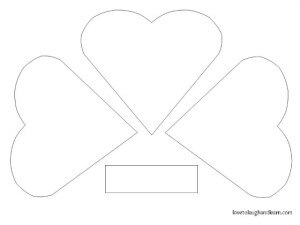 2. Cut the tissue paper/napkins into, approximately, one inch squares. (I purchased tissue paper at the Dollar Tree. I received several colors for $1)
3. Pour some glue onto a disposable plate.
4. Use the foam applicator or paintbrush to spread the glue on the pieces of the
shamrock. Attach the pieces of green tissue paper or napkins. Be sure to overlap them so you cover up all the white.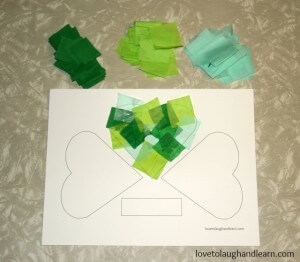 5. After it has dried cut the pieces apart.
6. Now you can glue your shamrock together for a beautiful creation.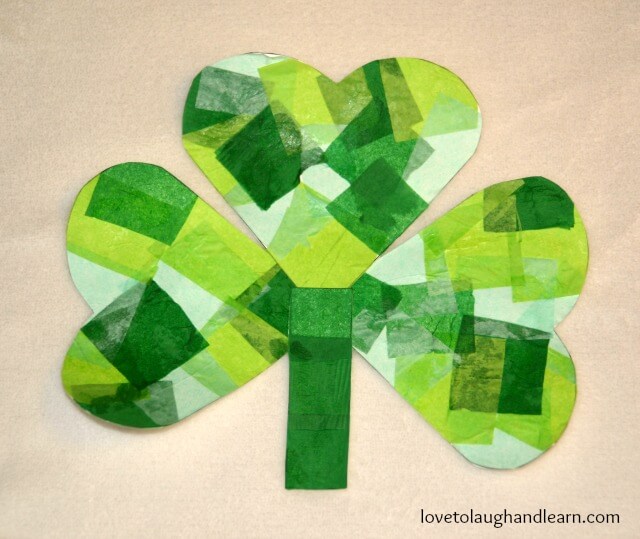 To learn more about Saint Patrick, please check out my post, Saint Patrick's Day Storyboard. There are several book suggestions as well as a free printable activity.
Related Posts
Saint Patrick's Day Storyboard
Learning Activities for the Color Green